Scott Dinsmore, I Will Miss You Forever
The world lost one of the most exuberant, supportive, caring, generous and motivated people on Saturday. I lost a dear friend who will leave a hole in my heart forever.
Scott Dinsmore died in a terrible accident while climbing Mt. Kilimanjaro in Tanzania with his wife Chelsea. They were eight months into a year-long around the world trip. Scott and Chelsea were literally in the middle of the trip of a lifetime.
It's hard to express the grief and sadness I've felt since getting the news. I don't think it has really sunk in. I keep feeling like he's going to walk through my front door or call me or send me an email. Then I remember he's gone and I feel empty and alone.
Scott was an inspiration to thousands through Live Your Legend and his TEDx talk on How to Find an Do Work You Love, which now has nearly 6 million views.
Scott was the most sincerely passionate person I know in most areas of life, but especially when it came to believing each of us deserves and has a responsibility to find and do work we truly love. Scott would tell anyone who would listen about his vision for making the world a better place by motivating people to ditch dead-end jobs in favor of finding what we were meant to do.
I met Scott on October 20, 2010. It sounds ridiculous, but we met at a "tweet up" I hosted in San Francisco, where a few of us interested in blogging and entrepreneurship met up to share ideas and get to know each other.
Scott's wife Chelsea made fun of him for attending the tweetup. That was something I'll always remember about Scott — he didn't care if people made fun of him, for listening to Taylor Swift, for wearing pink pants, for doing endless push-up and burpees challenges during the day, for hanging out with the "blog squad" as Chelsea used to call me, Leo, Barron and other bloggers Scott spent time with.
I remember the day we met as much as any day I spent with Scott. That's the kind of impression he made in every interaction. He was larger than life. Scott lit up every room he walked into and made every person he talked to feel like the center of the universe. He was more than charasmatic, and it was 100% genuine. I'll miss his energy and zeal so, so much.
That first conversation we had lasted hours, and quickly turned into a working relationship. Scott had been blogging at a site called Reading For Your Success. I knew his energy and that site were mismatched, and I suggested he should re-brand the site to serve a bigger purpose. Scott hired me to help with the re-branding, design and launch of his site, which became Live Your Legend in July 2011.
When I search my Gmail for conversations with Scott I get 1,930 results. I don't believe I have shared that many emails with anyone else, ever. I can't believe I'll never receive another.
Within the first handful of conversations about Scott's new site, the word "revolution" came up. I didn't realize then what Live Your Legend would become, with hundreds of thousands of readers around the world. Scott truly started a revolution. Here is one of the earliest visions Scott shared with me about Live Your Legend:
> "…most importantly to just take the world by the horns and do what you are best at and what you're meant to do. I want to inspire people to give a shit about their lives instead of listening and following all the time."
Scott gave me a lot of credit for Live Your Legend, but that was just part of Scott's character. He was always complimentary, always willing to share the spotlight, always enthusiastic, and ever supportive of his friends. What started as a mentor-type relationship quickly turned into camaraderie. What I learned about life from Scott was far more valuable than anything I taught him about business.
What impresses me so much about Scott's work and life is how he led by example. More than anyone I know, Scott embraced each day as a precious gift. He took the world by the horns, and did what he was best at, what he was meant to do.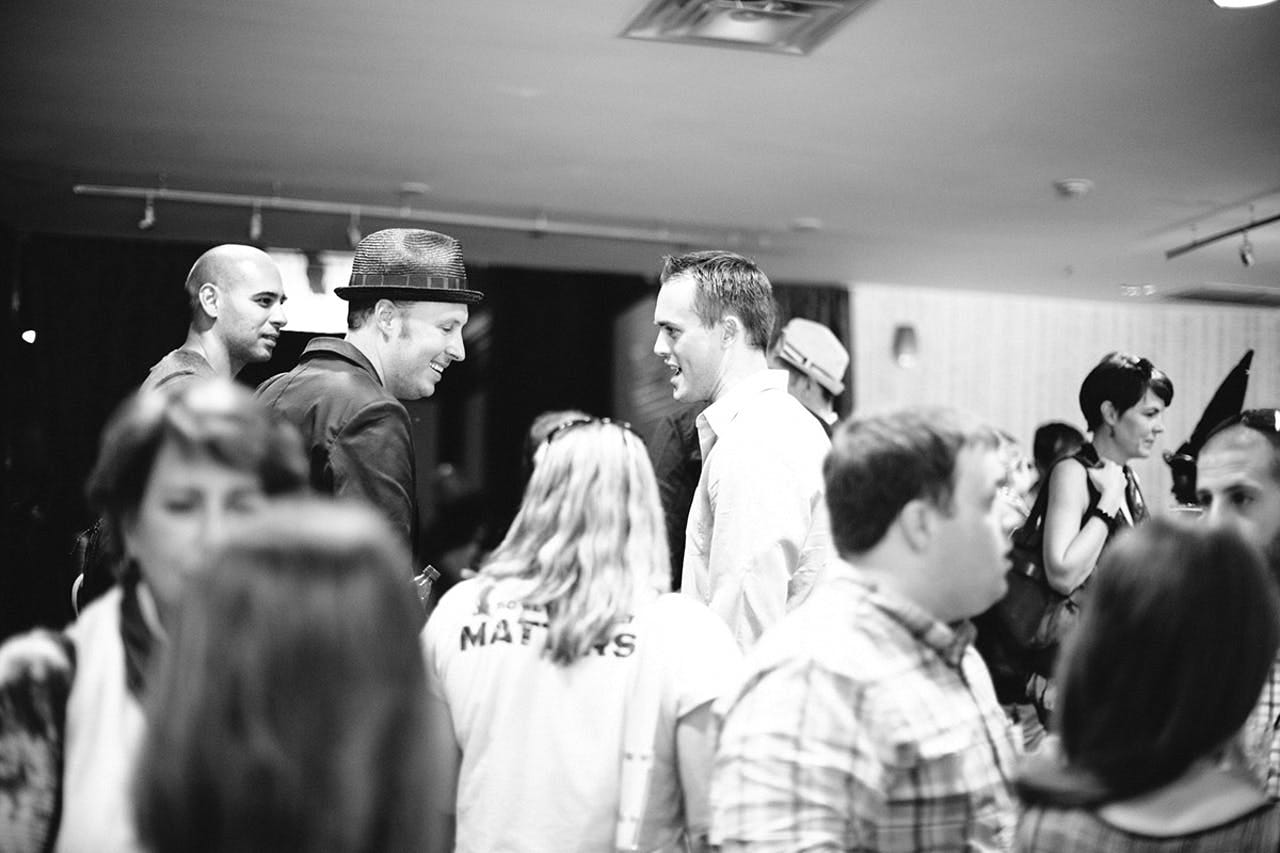 The last time I saw Scott was March 22nd, 2015. He and Chelsea came to visit Jessalyn and I at our winter home in Mexico. They were just a few months into the year-long around the world trip, and we were so happy to get to host them for a short stop in our town. Scott was his usual over-the-top self.
One night at a dance club around after a long afternoon tequila tasting session, Scott and I challenged a couple of local Mexican gentlemen to a dance off. These guys were good. One of them did a pretty mean robot. I pulled out all my stops and did the worm. Scott sealed our win with a full minute of walking on his hands and dancing with his feet in the air. None of us saw that coming.
I loved the parties we had together. Scott and Chelsea's holiday party was legendary in San Francisco. Our going away party last year was especially memorable. We were moving to Portland, Scott and Chelsea were setting off on their trip, and our other close friends Leo and Eva had just moved to Davis, CA. It was the end of an era in San Francisco, one of the most special and transformative periods in our lives.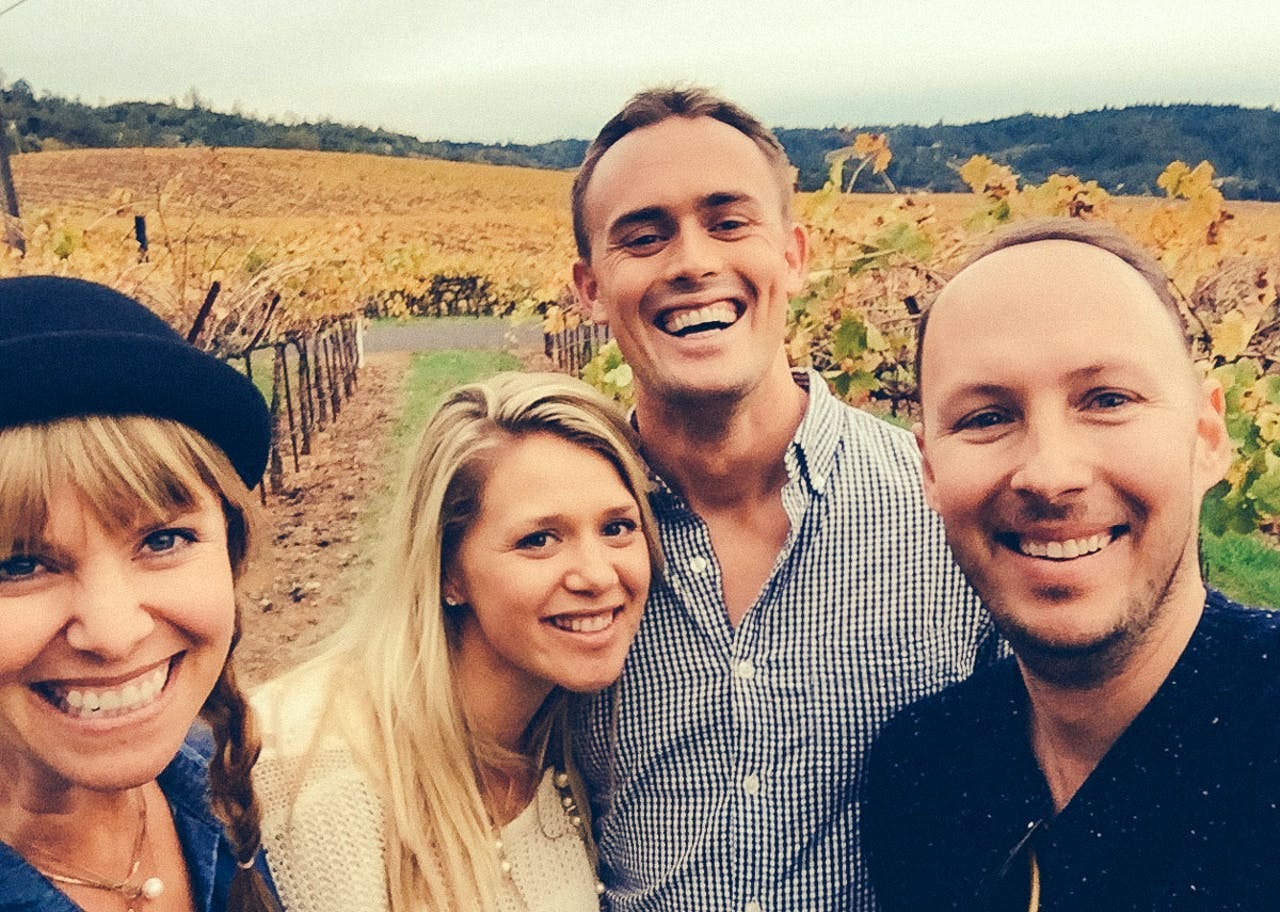 The fun and parties with Scott were amazing, but what I'll cherish most were our regular long conversations about business and life and everything in between. We debated and discussed travel, marriage, having kids, simplicity, money, philosophy, mentors and what life meant to us. We had so many of these conversations, and I'm lucky to have recorded several of them.
As I'm writing this, I've temporarily forgotten he's gone. Remembering the times we had together has brought him back. But now I remember there will be no more, and it brings me to tears. Scott was a once-in-a-lifetime friend. I'm lucky to have many great friends, but there was only room for one Scott Dinsmore on this planet, and now he's gone.
I don't want to stop writing, because ending this post makes it all feel real and final.
Here are some other memories of Scott I'll never forget:
When we arrived in Croatia with two other friends, as part of Jessalyn and my 10-year wedding anniversary, there was a bottle of champagne waiting in our room… from Scott and Chelsea. They had spent part of their honeymoon in Croatia and especially loved the town of Hvar. We stayed in the hotel he recommended and he sent us a bottle of champagne.

Scott had a "Mission jacket" he wore whenever he visited my neighborhood, the Mission of San Francisco. Scott lived in the Marina, which was the opposite side of town in multiple ways. The Mission was gritty, and Scott had a healthy respect for the people in our hood. His "Mission jacket" was what he considered hip enough to fit in, and it cracked me up every time.

Scott was kind enough to join the Fizzle crew to celebrate the launch of our new blog, and I blindsided him with a question about being arrested. He handled the question with aplomb, along with our incessant harrassment about his favorite pink pants.

Chase Reeves, Scott and I spent a few days at a cabin in Tahoe to redesign Live Your Legend last year. The three of us confided in each other about the depression and anxiety that plagued us as entrepreneurs. It was a heavy weekend, one that took our relationship to a new dimension.
For those of us who knew Scott and will miss him forever, we're so lucky to have his spirit captured on video and audio, and in the millions of words he penned for the community at Live Your Legend.
This sadness I feel is so heavy because Scott was so god damned special. He gave so much, and he had so much left to give. I'm lucky to have known Scott and to have spent as much time with him as I did. I can't imagine how impossible his loss must feel to Chelsea and Scott's parents and his life-long friends. I'm so sorry for you all, and I hope our memories of Scott can bring us all some joy one day.
I love you Scott. You showed me how to live with a sense of urgency, and a passion for helping others live better lives. You made me a better person, and I will always be grateful. You left a big dent in this world, my friend.
Please, if you're reading this, keep Scott's spirit and work alive. Find something you love to do, and live the life you were meant to. Surround yourself with people who care. Believe in yourself. Live life to the fullest.
Here is Scott's most popular work, his TEDx talk on finding and doing work you love:
For more memories of Scott, read these posts by Leo and Chase.